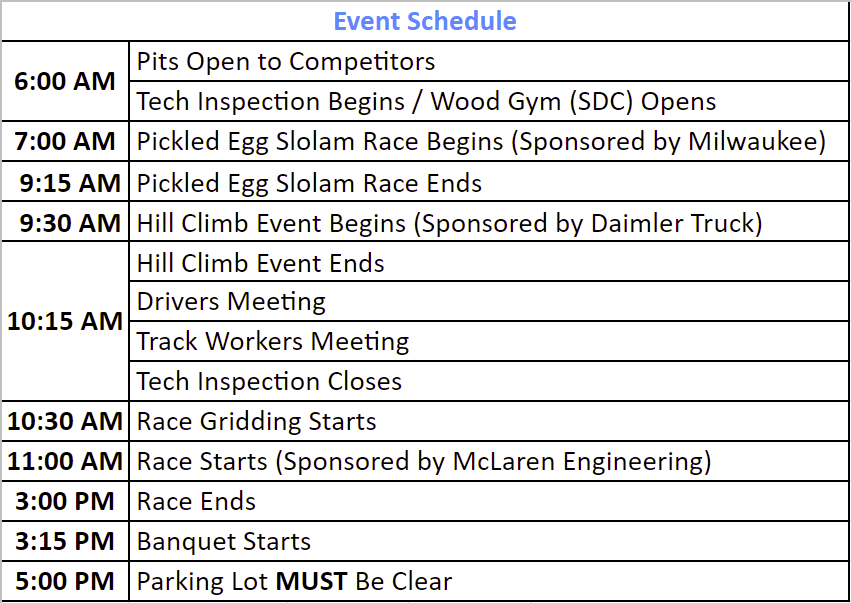 2023 Inspection Sheet
All cars must pass this inspection sheet. Chief Tech Inspector reserves the right to create any rule or dismiss any vehicle they deem to be unfit to race. The number one priority is always safety, with our number two goal being fair competition.
2023 Liability Waiver
Each competitor must complete this waiver prior to competing.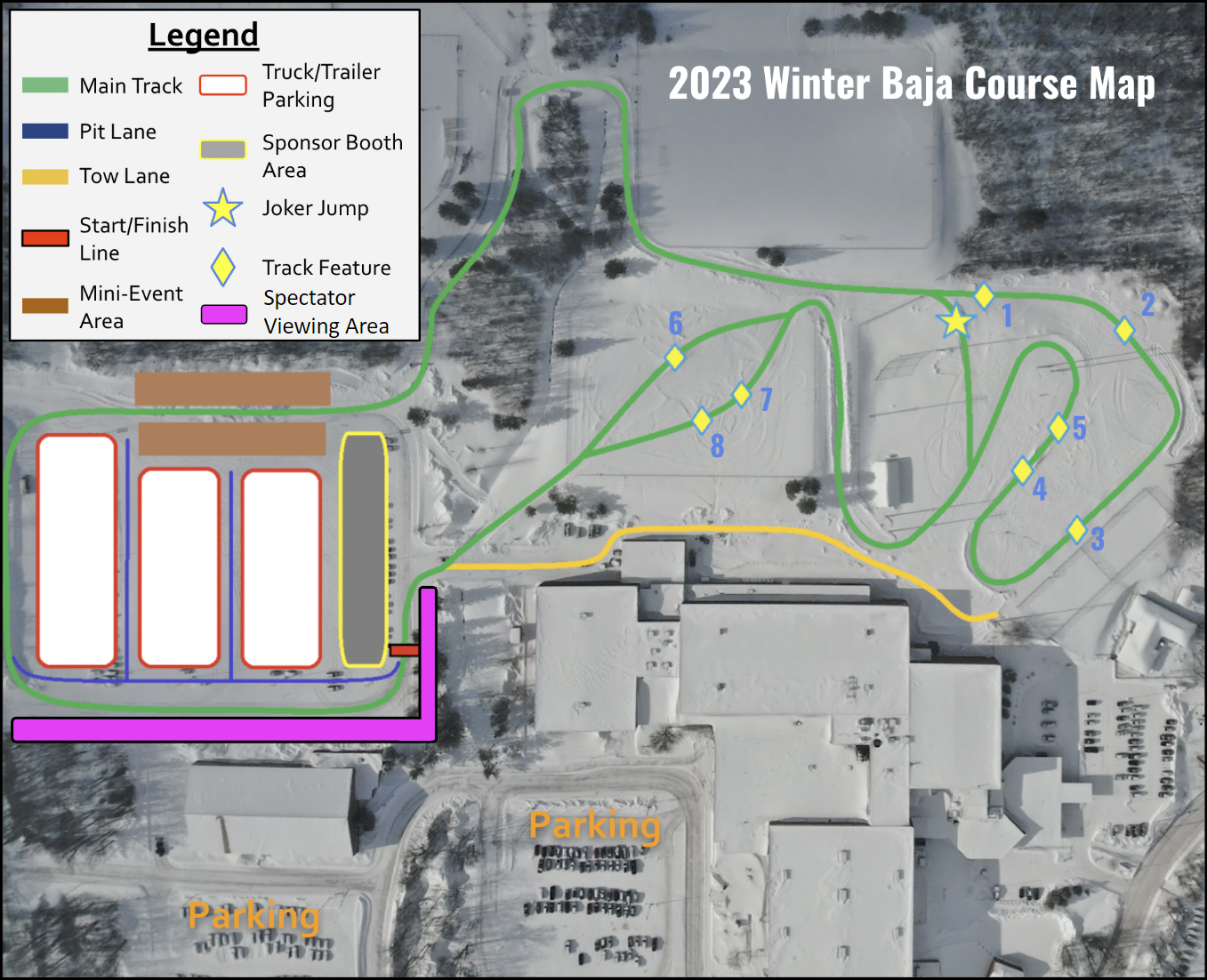 1st Place: $1000 + $450 TeamTech Certificate
2nd Place: $500 + $400 TeamTech Certificate
3rd Place: $250 + $350 TeamTech Certificate
4th Place: $300 TeamTech Certificate
5th Place: $250 TeamTech Certificate
Pickled Egg Slalom Winner: $250
Hill Climb Event Winner: $250
Other awards will be handed out by sponsors!